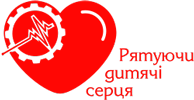 Suppliers

CASTROL
For over 100 years, "Castrol" company produces lubricating oils for car enthusiasts and professionals. Due to the dynamic development during all these years, the company earned a reputation as the technological market leader in automotive oils.
Castrol offers lubricants for virtually all domestic, commercial and industrial applications. For automotive lubrication (including motorcycles 2-stroke and 4-stroke engines, car petrol and diesel engines), our products include an extensive range of manual and automatic transmission fluids, chain lubricants and waxes, coolants, suspension fluids, brake fluids, greases, cleaners and maintenance products. We also produce products for agricultural machinery, plant, general industry and marine engineering uses. All our products have a global chemical registration status and meet compliance in all locations where the product is used.

At the forefront of pioneering technology with our 7 R&D centres globally, we develop and test hundreds of new products every year. We work closely with leading industry OEMs, with whom we supply a broad range of lubricants designed for particular operating conditions and environments. Many of our products are recommended by and co-engineered with major OEMs, including Audi, BMW, Ford, MAN, Honda, JLR, Volvo, Seat, Skoda, Tata and Volkswagen, for their 'new to the world' powertrains.
Link to the provider page: http://www.castrol.com