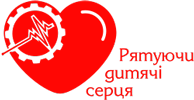 Company news

Main

NEWS

Company news
To news list
13 August 2018
Unique Trade expanded the range with the products of the world brand TRW
Unique Trade, the official distributor and supplier of auto parts and oils in Ukraine, announces the expansion of the TRW brand range, specializing in brake systems and steering control of vehicles.
TRW is a leading manufacturer in automotive safety products, develops and produces the most complete range of technologies for active and passive vehicle safety.
Brake systems, electronic stabilization systems, steering components produced by TRW, improve the control of the car.
At the storehouses of the national distributor of auto parts and oils Unique Trade, TRW products are already available:
TRW brake pads have an innovative Cotec coating. This coating makes it possible to significantly reduce the stopping distance.
Brake cylinders are much more resistant to aging than similar cylinders of other manufacturers, since each of them is equipped with rubber seals and anthers.
Brake hoses TRW received the first award in the industrial test of volumetric expansion, conducted by the Agency for Automotive Equipment Manufacturers (AMECA). The test showed an exceptionally low coefficient of volumetric expansion, which provides the driver with an excellent pedal feel and reduces stopping time.
Stabilizer rods thanks to unique innovations significantly increase productivity, reduce weight and reduce vibration.
TRW steering handpieces have a two-support structure and do not require the presence of springs, which increases durability.
Mounting kits facilitate and simplify the installation process.
Unique Trade offers its customers high-quality spare parts TRW at the affordable prices.
Unique Trade, the national distributor of auto parts and oils, which provides the most convenient and beneficial terms of delivery of auto components for the European, Asian and domestic vehicle park. Unique Trade, is a member of the international purchasing union ATR.

---
More information about Unique Trade and spare parts:
Office +38 (044) 237-71-07
Kyiv branch +38 (044) 237-71-07
Odessa branch+38 (048) 752-87-80
Zaporozhye branch +38(061) 239-52-90
Mykolaiv branch +38 (0512) 50-10-09
Kherson branch +38 (0552) 31-62-21
Kharkov branch +38 (057) 341-59-59

To news list