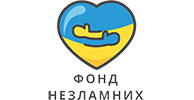 Supplier news

Main

NEWS

Supplier news
24 May 2018
Promotion for eXtra participants from Bosch
Unique Trade reminds of holding a campaign on brake discs and shoes for participants of the eXtra program from Bosch. Winners will be able to visit the DTM 2018 race in Germany!
21 February 2018
Federal-Mogul Powertrain acquired Controlled Power Technologies
Unique Trade, the official supplier of auto parts in Ukraine, announces the new company Controlled Power Technologies in the concern Federal-Mogul. This transaction will enable Federal-Mogul Powertrain to improve its position in the development of electrical parts systems and advanced powertrains.
21 December 2017
MANN+HUMMEL extends research project for the reduction of fine dust pollution
MANN+HUMMEL, the filtration specialist from Ludwigsburg, is conducting a research project titled "Fine dust eater" to examine the reduction of fine dust pollution in conurbations. In August, a field test started with a test vehicle in the region of Stuttgart. Today, the company has decided to extend the field test. In future, two further vehicles will be available for testing purposes. Both are able to filter particulates from the ambient air, also when at a standstill. Using a filter column MANN+HUMMEL is also testing a stationary solution. The column is installed at locations where there is an extremely high level of fine dust pollution in order to improve the quality of the air.
17 November 2017
BREMBO created brake discs for Tesla cars
Official supplier of auto parts Unique Trade announces that Bremo became the first brand offering front and rear brake discs for Tesla for the secondary auto parts market.