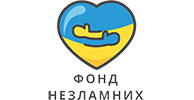 Company news

Main

NEWS

Company news
To news list
10 April 2019
New entry 115 positions of the TRW brand, a leading manufacturer in the field of automotive safety products!"
The company develops and produces the most complete range of technologies for active and passive vehicle safety. Brake systems, electronic stabilization systems, steering components, manufactured by TRW, improve vehicle control.
In particular, the TRW product range has been supplemented with brake calipers and brackets.
TRW brake calipers are designed and manufactured by a company with more than 100 years of experience in the manufacture of high-quality automotive parts. All TRW brake calipers comply with the quality of the original parts, which allows you to install a large number of parts without receiving complaints.
• Each package contains simple installation instructions that provide uninterrupted service.
• All recovered TRW brake calipers with integrated parking brake are pre-filled with brake fluid. This eliminates problems with air ingress, which makes installation easier and saves you time and money.
• With TRW's outstanding reputation in designing and manufacturing original parts, you benefit from the latest technology in the parts market
More information about Unique Trade and spare parts:
Office +38 (044) 237-71-07
Kyiv branch +38 (044) 237-71-07
Odessa branch+38 (048) 752-87-80
Zaporozhye branch +38(061) 239-52-90
Mykolaiv branch +38 (0512) 50-10-09
Kherson branch +38 (0552) 31-62-21
Kharkov branch +38 (057) 341-59-59
To news list