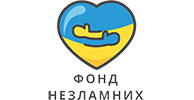 Company news

Main

NEWS

Company news
To news list
15 August 2018
New arrivals of SKF brand products at Unique Trade
Unique Trade, the official distributor and supplier of auto parts and oils in Ukraine, announces the new arrival of SKF brand products, specializing in bearings and lubrication systems for vehicles.
SKF Company is one of the leading companies in supplying auto components in different categories. SKF products range includes six categories of the most popular types of products - belts, pulleys, chains, sprockets, couplings, bushings and hubs.
Special attention deserves a special type of drive belts – polyclinic belt, which is a novelty in the range of the brand. Polyclinic belts have increased elasticity and more efficiently transmit power to drive pulley.
In the storehouses of the national distributor Unique Trade offers a wide selection of belts, rollers, timing kits, hub bearings, and SKF water pumps.
Unique Trade offers its customers high quality SKF spare parts at the adorable prices.
Unique Trade, the national distributor of auto parts and oils, which provides the most convenient and beneficial terms of delivery of auto components for the European, Asian and domestic vehicle park. Unique Trade, is a member of the international purchasing union ATR.

---
More information about Unique Trade and spare parts:
Office +38 (044) 237-71-07
Kyiv branch +38 (044) 237-71-07
Odessa branch+38 (048) 752-87-80
Zaporozhye branch +38(061) 239-52-90
Mykolaiv branch +38 (0512) 50-10-09
Kherson branch +38 (0552) 31-62-21
Kharkov branch +38 (057) 341-59-59

To news list