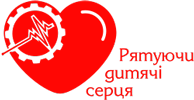 Suppliers
ELRING
Elring provide a comprehensive range of gasket sets, gaskets, service parts and sealing compounds to suit all market requirements.
The ElringKlinger AG develops and produces components for engines, gearboxes, exhaust systems and alternative drive technologies for the vast majority of vehicle and engine manufacturers.
In the range of "Unique Trade" products "Elring" are presented:
Sets of gaskets and seals for engines of cars and trucks and special equipment;

Metal multi-layer head gaskets of cylinder blocks;

Shaft seals for engine and transmission shafts (oil seals);

Oil-removable valve caps;

Professional sealants, Teflon sealing tape;

Bolts of fastening of heads of blocks.
OFFICIAL WEBSITE: www.elring.de/