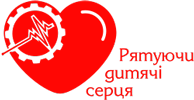 Suppliers

MONROE
MONROE is part of Tenneco Automotive Group, which is part of the American Corporation, Tenneco Inc. Head office Tenneco Automotive be in Lake Forest (Illinois).

Production centers Tenneco Automotive, a total of 81, placed in 22 countries. Under the brand MONROE is a wide range of shock absorbers, covering more than 98% of the models of the world automobile Park. Products are sold in more than 150 countries. Four factories belonging to a subdivision of the "MONROE EUROPE, one in Belgium, one in the UK and two in Spain), produce 90 000 shock absorbers in the day, which equals 19 million per year. At all enterprises of a U.S. Corporation, Tenneco Automotive, manufacturing shock absorbers MONROE brand, daily produces about 300 thousand shock absorbers, more than 60 million shock absorbers a year. The company's share on the European market is more than 30%. In the Belgian distribution centre in St Difficult, there are two million shock absorbers for shipment to the warehouse of Europe and other warehouses.

Quality for MONROE - one of the main priorities, all the plants of "MONROE EUROPE" have passed ISO 9000 certification. Today 55% of all manufactured under the brand MONROE products makes the original shock absorbers. In the process of production of shock absorbers are tested in 165 checkpoints that creates high quality, reliability and durability shock absorbers, as evidenced by many automobile manufacturers are establishing shock absorbers with mark MONROE on the conveyor. Among them are such famous brands as AUDI, CHRYSLER, FORD, GM, ISUZU, VOLKSWAGEN, NISSAN, ROVER, land Rover, RENAULT, VOLVO, MAZDA, MERCEDES, MITSUBISHI, PORSCHE and others MONROE shock Absorbers for the secondary market (auto parts) constitute 45%and 70% of them - gas and 30% of oil.

Advantage of the company MONROE lies in its production flexibility, its ability to understand and adapt to the philosophy of each car manufacturer, as well as in the desire to give recommendations and to work closely with design teams each company. This is very important because the commercial success of today's car increasingly dependent on the quality of the original equipment. Constantly improving technology MONROE goes ahead of time and in order to satisfy the needs of customers produces complex modern equipment at affordable prices.
Link to the provider page: http://www.monroe.com