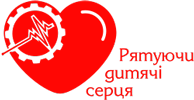 Suppliers

VALEO
The French company VALEO is an independent manufacturer of components, modules and complete systems for passenger cars and trucks. The company owns more than 140 factories, more than 50 research centers around the world, employing about 70000 specialists. Turnover of the company makes about 10 billion euros a year, which exceeds the state budgets of many independent States. Clients of the group are almost all major automakers in the world: GM, FORD, TOYOTA, VAG, PSA, BMW, and many others, only one DAIMLER-CHRYSLER buys from VALEO products to more than 1 billion Euro a year. Company is one of the seven leaders of the world market of spare parts.
Quality Valeo officially confirmed by international standards ISO 9000, ISO TS 16949, QS 9000, VDA 6.1.

VALEO group has the strongest positions among manufacturers of clutches in Europe, where, as is known, are the most demanding motor-men in the world. Here are just some of the companies-buyers of products Valeo PHC: Hyundai Motors, Hyundai Motor A/S, Daewoo Motor, Kia Motor, SsangYong Motors, ArvinMeritor, Korea GMB. In 1995 the company started shipping its products on the conveyor Hyundai Motors. World-class products have very competitive prices and quality manufacturing certificate confirms Korean HQS 9001, which is equivalent to ISO 9001. In 1995, the product was certified according to ISO 9001. In 1997 - QS 9000.Компания is the owner of many prizes in different nominations of the national Institute of technology and quality «(nomination " the Best 50 companies competitiveness and quality»), the state administration of industry («Korean standards»), Hyundai Motors (Grand Prix for quality) etc. Company also has the highest category in the classification of the Korean calibration service (CARES).

Products VALEO is:
clutch;

clutch disks;




clutch release bearings;




clutch kits;




radiators;




details conditioning systems .
Link to the provider page: www.valeoservice.com