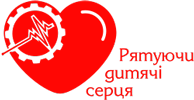 Suppliers

WAGNER
Brake pads Wagner - quality mark of Federal Mogul
In the production of Wagner use advanced compositions of friction materials of Federal-Mogul. Components for braking systems under the brand Wagner provide high stopping power and low noise level, and at the same time their price is very attractive. Certified according to the standards of R90 pads provide optimal contact between the board and the support that reduces the level of noise, provides efficient braking and a long service life pads. Each set of pads Wagner, produced by certified in the system of ISO plants, comes complete with all necessary accessories, which help technical staff save time for the repair of brake systems.
Before delivery of the items to customers all brake parts Wagner subjected to the most stringent tests - check the brake way, wear-resistance, noise and vibration brakes - both on the road and in the laboratory.

Wagner is a synonym for safety and effectiveness:
increased braking force due to its excellent performance recovery after overheating;

a clear pedal response thanks to the low heat transfer;

are certified according to the rules R90;

more fast and safe repair brakes: optional accessories are included in the package;

a wide range of covers 97% of the european car park;

low noise level brakes due to the absence of noise and vibration;

more than 20 different frictional materials guarantee compliance with the brake performance specifications of the car;

increased braking efficiency: the accuracy of manufacturing base plate allows to improve compatibility with support;

low level of drive wear;

excellent ratio of "price-quality".

Link to the provider page: http://www.federalmogul.com