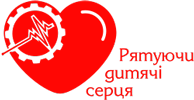 Suppliers

AJUSA
Foundation of Ajusa was at 1972 in Spain.
The goal of Ajusa is to contribute to the competitiveness and modernity of the group through technological innovation, providing our customers with added value and more innovative products and fully adapted to their functionality.
Ajusa have a Research and Testing Centre a team of engineering experts work on specialized laboratories, it has a rolling testing bench and CAD/CAM/CAE systems. Specific exhaustive analyses are carried out for each family of products.
From this department Ajusa is constantly renewed transmitting acquired knowledge to our customers by promoting training courses, gasket assembly videos, a social network of professionals, links to technical information through QR codes within the products and of course, on-line solutions to all your doubts.
Link to the provider page: http://www.ajusa.es/