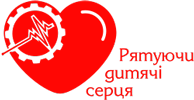 Suppliers

PHILIPS
Philips is the world leader in the design and manufacture of medical equipment, lighting systems and consumer products.
Philips Automotive Lighting is a division of Royal Philips Electronics. It is one of the largest suppliers of lamps to the automotive industry and secondary market for spare parts. The main objective of the company is constant safety improving and comfort while driving on the basis of advanced technologies used in lighting.
The principle of "reasonable and simple" underlies all development company.

Link to the provider page: http://www.philips.ua