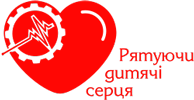 Suppliers

MAHLE
MAHLE was founded by the engineer Helmut Hirton in Germany in 1920, and in 1932, the company is fully transferred into the ownership of brothers Herrmann and Ernest male. In the manufacturing Department cast pistons from высококремнистого aluminium, and with the improvement of technology began to use precision machining of complex profile - pistons began to do a little oval and barrel.

Today the headquarters of the «MAHLE» is situated in Stuttgart. Representation and MAHLE are on 4 continents. MAHLE Group includes MAHLE GmbH, KNECHT Filter Group and MWP Mahle - J. Wizemann - Pleuco GmbH. The principal activities of the pistons and engine components, filtration systems and valve train systems.

The company supplies parts to the Assembly lines of such manufacturers as Alfa Romeo, Audi, BMW, Case New Holland, Caterpillar, Citroen, Cummins, Daewoo, DAF, Deutz, Ducati, Ferrari, Fiat, Ford, General Motors, Harley Davidson, Hatz, Honda, Hyundai, Isuzu, Iveco, Jaguar, John Deere, Komatsu, Lancia, Land Rover, Mack, Magna Steyr, MAN, Maserati, Mazda, Mercedes-Benz, Mitsubishi, Moto Guzzi, MWM, Nissan, Perkins, Peugeot, Porsche, Renault, Saab, Scania, Seat, Skoda, Smart, Steyr Daimler Puch, Stihl, Suzuki, Toyota, Volkswagen, Volvo, Zettelmeyer. and other

All plants are certified according to the standards OS 9000 and ISO9001.

All products MAHLE pass the strict quality control. New and experimental MAHLE products are tested in the races of Formula 1, in the 24 hour race in Le Mans or racing trucks.
MAHLE products - are:
air filters

hydraulic filters

oil filters

fuel filters

automatic gearbox filters

cabin filters
Link to the provider page: http://www.mahle.com