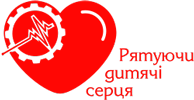 Suppliers

LUXE
"LUXE" trademark is owned by International Trade and Industry Association Delfin Group. On the basis of high-tech equipment factory produces various synthetic, semi-synthetic, mineral, motor and gear oils for automobiles and machinery.
LUXE products are:
Oils

cooling system liquids

brake fluids

automobile chemical products
The Unique Trade company is a leader of the market of spare parts of Ukraine. Unique Trade, as a supplier of auto parts wholesale, offers a wide range of LUXE products for different brands of cars. You can Buy spare parts and see the full range of products in the electronic parts catalog.
Link to the provider page: http://www.luxe-oil.ru/