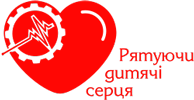 Suppliers

LUK
INA Schaeffler Group has created a brand Luk and the company for its production in 1965 in Buleux (Scwarzwald). Companies LuK work in Germany, Britain, USA and other countries. All plants operate on a single technology, using the same for all LUK enterprises engineering database.
LUK products are:
hydraulic pumps

clutch release bearings

clutch discs

clutch covers

clutch kit

flywheels
The Unique Trade company is a leader of the market of spare parts of Ukraine. Unique Trade, as a supplier of auto parts wholesale, offers a wide range of LuK products for different brands of cars. You can Buy spare parts and see the full range of products in the electronic parts catalog.
Link to the provider page: http://www.schaeffler-aftermarket.com.ua