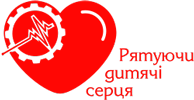 Suppliers

LOCTITE
Loctite products have a wide range of applications in electronic, automotive, aerospace, medical industry, and engineering, as well as other areas of the industry. Loctite products includes products for industrial production, maintenance and production of spare parts for the automotive industry, as well as lubricants, lubricants for the forms, detergents and specialty products to connect different nodes.

The list of application areas of the Loctite brand products covers almost all the needs of the automotive market:
Fixing of threaded connections

Sealing of threaded connections

Flange Sealing

Fixation of shaft-bushing connections

Ultra-violet polymerization adhesive

Protective Coatings and Compounds

Structural bonding

Surface cleaning

Lubrication and surface protection

Surface treatment

Protection of metals from corrosion
Today, Loctite Corporation considers its main task to be the production of autochemistry for the protection of industrial equipment and mechanisms. Since parts and parts often become unusable due to physical wear, abrasion, chemical or impact, corrosion and mechanical damage, Loctite specialists are trying to develop new solutions for the protection and recovery of equipment.
Link to the provider page: http://www.loctite.com