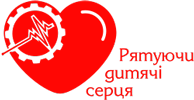 Suppliers

LEMFORDER
LEMFOERDER is the official supplier of individual details of the steerage suspension and the full bridge in assembled form for the world's automakers - General Motors, Mitsubishi, Toyota, Opel, VW, Mercedes, Audi, BMW, Volvo, Ford, Fiat, as well as some Korean and Japanese cars.
LEMFOERDER motto is - «Reliability in chassis engineering and steering.
LEMFORDER products- are:
Steering and suspension parts

Rubber-metal parts

Flexible couplings
The Unique Trade company is a leader of the market of spare parts of Ukraine. Unique Trade, as a supplier of auto parts wholesale, offers a wide range of LEMFOERDER products for different brands of cars. You can Buy spare parts and see the full range of products in the electronic parts catalog.
Link to the provider page: www.zf.com/ua