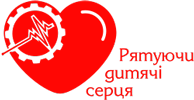 Suppliers

KYB
KYB Corporation is a leading manufacturer of hydraulic equipment in the world. High technologies of the company are finding their application in aviation, shipbuilding and, of course, the automotive industry.
The share of shock absorbers supplying on the conveyor is about 25% of the world market and the share of supply to the aftermarket in Europe - 17,5%.

KYB Corporation annually produces more than 75 million shock absorbers at 15 factories, which are exported to more than 100 countries around the world under a single brand KYB. The main plants are located in Japan, Europe, Asia and the USA.
KAYABA products - are:
Shock-absorbers

Shock-absorber protection kit

Suspension mounting kit
The Unique Trade company is a leader of the market of spare parts of Ukraine. Unique Trade, as a supplier of auto parts wholesale, offers a wide range of KYB products for different brands of cars. You can Buy spare parts and see the full range of products in the electronic parts catalog.
Link to the provider page: http://kyb-europe.com