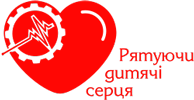 Suppliers

K-FLEX
K-Flex brand is owned by KYB. Extended range of K-Flex has a wide range of cover car park, offering springs for vehicles made in Europe, Japan, Asia and America.
K-Flex product is:
The Unique Trade company is a leader of the market of spare parts of Ukraine. Unique Trade, as a supplier of auto parts wholesale, offers a wide range of

K-Flex

products for different brands of cars. You can Buy spare parts and see the full range of products in the electronic parts catalog.
Link to the provider page:http://kyb-europe.com