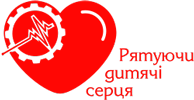 Suppliers
GATES
The Gates Rubber Company is a supplier on the conveyor of largest automotive companies in Europe, Japan, Korea and America - GM, Ford, Daimler-Benz, Caterpillar, Toyota, Nissan, Audi, Volvo, Volkswagen.
GATES products - are:

timing belts.

V-belts.

ribbed belts.

hoses for fuel lines.
The Unique Trade company is a leader of the market of spare parts of Ukraine. Unique Trade, as a supplier of auto parts wholesale, offers a wide range of DOLZ products for different brands of cars. You can Buy spare parts and see the full range of products in the electronic parts catalog.
Link to the provider page: http://www.gates.com