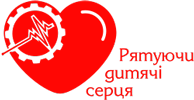 Suppliers

CONTI
The ContiTech is an independent part of Continental AG Group and unites 8 specialized branch departments.
Industry Division ContiTech Power Transmission Systems is a developer, manufacturer and supplier of drive belts, associated components and integrated systems, transmission belts for the automotive industry and other industries. For delivery, poly-V- belt - MULTIRIB ContiTech Power Transmission Systems ranks first in Europe and enters into a three of world leaders.
CONTI products are:
Belts (wedge, poly, timing)

Timing belt kit.
Link to the provider page: http://aam-europe.contitech.de/