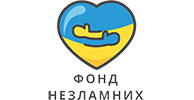 Mission and Valuables

Main

About the company

General information

Mission and Valuables
THE VISION
National supplier of auto parts and vehicles, taking the leading position with the largest number of loyal and satisfied customers.
THE MISSION OF UNIQUE TRADE
To be the leader of the aftermarket in Ukraine by providing reliable and high-quality automotive components to customers.
---
UNIQUE TRADE OPERATING PRINCIPLES
To create the civilized conditions of supplying the qualitative and high-reliable spare parts for cars.
To provide the fullest and the most demanded complex of services. To simplify the process of search, order, payment and delivery of spare parts to our customers as much as it is possible.
To provide safety of automobile owners by import of qualitative and high-reliable spare parts for cars.
To be the reliable partner — even the small company can become the leader in their own region together with us.
To grow and develop together with our customers, to exchange the knowledge and the experience, to supplement each other, creating the competitive advantage in the market of spare parts for cars.
To achieve results due to harmonious work of a team of professionals. To assist the personnel in constant development of their career and professional growth.

---
UNIQUE TRADE VALUABLES
Each employee clearly understands what makes a company successful, identifies itself with a single team working on a common result.
Each employee has the competencies necessary for the quality of their tasks. We approach work with full dedication and understanding of the matter, constantly improving, taking responsibility for the results of our work.
Each employee is guided by the needs of the client, always ready to help colleagues provide the maximum level of service for customers. Loyalty of clients is formed only from the coherent work of all employees of the company.
Openness and honesty are the basis of any relationship building both in business and in everyday life. The reputation is built for years, and collapses in seconds.
Every employee understands that it is always necessary to find opportunities to solve a problem or task, and not to find the reasons why it is not worth doing.