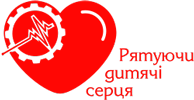 Suppliers

BOSCH
In 1886, Robert Bosch founded the "Workshop for Precision Mechanics and Electrical Engineering" in Stuttgart. This was the birth of today's globally operating company. Right from the start, it was characterized by innovative strength and social commitment.

It all began with an advertisement for magneto ignition systems in U.S. newspapers, which generated a million dollars' worth of orders for Bosch in 1906 and doubled sales within one year. Business in the United States was so successful that in 1912 Bosch started manufacturing its star product in a factory of its own in Springfield, Massachusetts.
Besides the United States, Bosch began to look to other markets around the world. With sales offices in South Africa from 1906, Australia from 1907, Argentina from 1908, China from 1909, and Japan from 1911, the network of Bosch representatives covered all continents. In 1913, business outside Germany accounted for 88 percent of the company's sales.
Link to the provider page: http://ua.bosch-automotive.com/uk