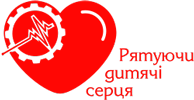 Suppliers
PURFLUX
Sogefi produces a comprehensive range of filter products including oil, petrol, diesel fuel, air and cabin air filters for the Original Equipment and Original Equipment Spares markets, and the Independent Aftermarket. Moreover, Sogefi manufactures complete filtration modules as 'first-time fit' for Original Equipment Manufacturers of motorcycles, three-wheelers, cars and heavy duty vehicles - applications for which Sogefi has developed extensive expertise.
In the Independent Aftermarket, Sogefi is one of Europe's leading vehicle filter suppliers, providing the same high level quality features of the OE/OES products. On the market well recognized thanks to its brands: Purflux, FRAM®, CoopersFiaam and Sogefi Pro.
The new catalogue version improves coverage of the car parc compared with the previous:
of more than 8 millions in the air filters

5 million in cabin air filters

more than 2 millions in fuel filters

over 2 millions in oil filters.
Link to the provider page: www.purflux.com