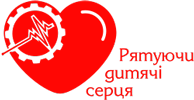 Suppliers

MOPART
Mopart Otomotiv is leading international marketing company located in Aksaray, Istanbul, Turkey. Mopart offers top quality auto engine components such as engine pistons, pins, cylider lines, piston rengs, valves, valve guidies, and camchsfts.
Tyday Mopart Otomotiv offers more then 1800 types of position and 1000 lines. These piston types are hard anolized, oil cooled and articulated types.

The Unique Trade company is a leader of the market of spare parts of Ukraine. Unik Trade, as a supplier of auto parts wholesale, offers a wide range of Mopart Otomotiv products for different brands of cars. You can Buy spare parts and see the full range of products in the electronic parts catalog.
Link to the provider page: http://www.mopart.com.tr/