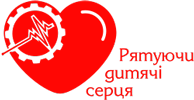 Suppliers

REMSA
The history of the brand Remsa. REMSA was established in 1970 in Pamplona (Spain) by three independent businessmen. In 1997, REMSA Group merged with Lucas Varity Group, and in 1999 TRW acquired Lucas Varity Group. These mergers allowed the company to open 12 manufacturing companies around the world. Today REMSA has 10 companies in Europe and 2 in North America. Branches and representative offices of the company are located in Spain (Madrid, Pamplona, Corella, Olvega, Eufrisa, etc.), Mexico (Monterrey), England, America (Chicago). Today, Remsa produces more than 20 million sets of auto parts a year at 10 plants around the world, which allows them to gain deep experience and knowledge in their field.

Remsa quality standards.
FEMFM (Federation of European Producers of Friction Materials) establishes a series of tests, in accordance with the standard dynamometric protocol. Having passed these tests, Remsa products regularly show the evolution of their developments and materials in comparison with other existing materials. Remsa products comply with ISO 6312 1981 standards.
Advantages of production of Remsa.
For many years and countless tests, Remsa allows you to:
- A new friction material that can withstand the most extreme operating conditions, while maintaining an effective and safe brake sensation.
- Precision cut of high-grade steel.
- An improved sub-layer that connects the back plate and the friction material, with adhesive properties to withstand high temperatures.
Link to the provider page:http://www.remsa.com