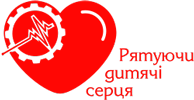 Suppliers

SATO tech
SATO tech - brand new quality shock absorbers
SATO tech
is a modern technology in the field of auto parts. The brand combines all the experience of engineering solutions, based on the high demands of automakers.
Shock absorbers SATO tech have a design under difficult road conditions of Ukraine, namely: - reinforced body; - perfect execution of welding seams; - Improved valve system.
The range of the brand includes:
• Dual-Tube Oil Shock Absorbers. They have high operational qualities, durable and durable shock absorbers. This series is designed for maximum comfort when riding around the city.
• Shock absorbers two-pipe gas-oil. Provide control over the road, improve smoothness. Perfectly react to irregularities and provide comfort in driving a car.
This series is characterized by an ideal balance of comfort and controllability.
•
Shock absorbers single-tube gas-oil. Provides maximum safety and excellent vehicle control. This series is specially designed for active drivers. The reinforced construction is designed for increased loads.
•Trunk Shock Absorbers (Gas Struts). Designed to lift and hold the hood or trunk lid in a raised position making sure that they open/close smoothly. Provide performance under any temperature conditions.
•Suspension Springs. Provide optimal control of the car at any speed and guarantee error-free operation of the car suspension.
•Cooling system radiators. Provides effective temperature control. One of the most important systems, the operation of which affects the correct functioning of the car.
The quality control system provides for a complete cycle of tests and product inspections at each stage of production. Reliability indicators are confirmed by international certificates of compliance with ISO 9001, ISO14001, ISO / TS 16949.
When replacing and installing a pair of shock absorbers, UNIK TRADE provides a guarantee for 1 year of operation.
Unique Trade, supplies spare parts in bulk and offers a wide range of SATO tech brand products for different brands of cars. To buy spare parts in bulk and to get access to the electronic catalog of spare parts, it is possible after registration.
Link to supplier website: https://sato-tech.com