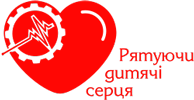 Suppliers

TRW
TRW was established in 1958, as a result of the integration of RamoWooldridge and Tompson Products. The active development begin, since that time, and starting of 1915 the manufacturer TRW has become one of the largest valve suppliers in America.
The main concept of the company's development is the engineering and production safety equipment for vehicle in three main areas: active safety, passive safety and electronics. Active safety consists: components of brake systems, steering systems and suspension produced. Passive safety includes airbags, seat belts, etc. The electronic direction includes the development and production of various stabilization systems, sensors, etc.
Today the TRW group includes 190 enterprises located in 24 countries of the world. The company's facilities provide 80% of all manufactured of suspension parts and braking systems for European and American cars in the world. TRW spare parts are supplied to the Chrysler, Audi, Daimler, BMW, Ford, Opel, FIAT, Volvo, VW, Peugeot, Skoda, Citroen, Nissan, Toyota, VAZ, GAZ - only about 40 automakers.
Quality is confirmed by international certificates, which guarantees complete safety and reliability of car operation
The TRW product range includes original equipment (OE), brake systems, steering and suspension components for vehicles.
TRW Automotive Aftermarket has more than 1,700 employees, company is located in 21 countries around the world, the head office is in Germany, Neuwied.
Unique Trade offers spare parts from the manufacturer TRW:
• Repair kit for the support
Link to the provider page: https://www.trwaftermarket.com/