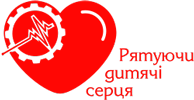 Company news

Main

NEWS

Company news
To news list
17 November 2021
TOP-300 drawing: collect points and get valuable prizes!
On December 16, 2021, a final draw will be held among 300 participants of the Unique Trade Loyalty Program.

The partners who have accumulated the highest number of points can become lucky winners:
2 Apple iPhone 13 smartphones

2 Garmin smart watches

2 Sony TVs

electric scooter

2 holiday certificates for two

2 MacBook laptops

NEW CAR
Increase your chances of winning! To do this, place orders for goods participating in the Loyalty Program 2021:
● Points are accrued for orders placed and paid before November 30, 2021. If after this date the return of the goods for which points were accrued was made, your bonus account will be adjusted.

● The exchange of points for the 4th quarter will begin on December 15.

● You can view the status of your bonus account in the "Loyalty Program" section.
● You can check if you are on the list of participants in the TOP-300 by calling your sales representative or the short number 7577 (free of charge from mobile).

We wish you success!
To news list