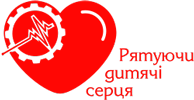 Company news

Main

NEWS

Company news
To news list
15 February
AIDA's appeal regarding customs clearance
Dear Unique Trade partners!
Since the end of January 2021, there have been delays in customs clearance associated with the inclusion of certain types of auto parts in the sectoral product plans, which are subject to inspection by the state market supervision authorities.
Thus, customs clearance of goods is delayed, which prevents the full-fledged work of auto parts distributors. The Association of Importers and Distributors of Auto Parts (AIDA) has prepared an appeal with a request to provide clarifications to the customs of the State Customs Service.
More details: http://aida.org.ua/19-importery-avtozapchastyn-obureni-masovymy-zatrymkamy-mytnoho-oformlennia
To news list