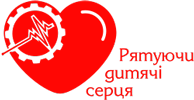 Company news

Main

NEWS

Company news
To news list
18 February 2019
Opening of the second warehouse in Kiev
Unique Trade, the official distributor and supplier of auto parts and auto fuel in Ukraine, announces the opening of a full-fledged branch on the left bank of Kiev.
On February 18, 2019, a branch of the company Unique Trade officially began operations on the left bank of Kiev. This step allows you to be closer to customers and provide the highest level of service. And the delivery by own transport allows you to supply auto components in the shortest possible time.

The new branch is located at ul. Prikolaynaya, 2.

Unique Trade, the national distributor of auto parts and oils, which provides the most convenient and beneficial terms of delivery of auto components for the European, Asian and domestic vehicle park. Unique Trade is a member of the international purchasing union ATR.
To news list