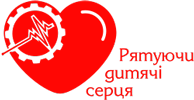 Company news

Main

NEWS

Company news
To news list
18 February 2019
National Distributor Junior Trade Rossiriv assortment brand TEXTAR.
Unique Trade, the official distributor and supplier of auto parts and auto oils on the territory of Ukraine, announces the expansion of the range of the global brand TEXTAR.

New items for brake discs and brake pads have been added to the range.
New positions can be found here

The company Unique Trade offers its customers high-quality spare parts TEXTAR at the best prices.
Unique Trade, the national distributor of auto parts and oils, which provides the most convenient and beneficial terms of delivery of auto components for the European, Asian and domestic vehicle park. Unique Trade is a member of the international purchasing union ATR.

More information about Unique Trade and spare parts:
Office +38 (044) 237-71-07
Kyiv branch +38 (044) 237-71-07
Odessa branch+38 (048) 752-87-80
Zaporozhye branch +38(061) 239-52-90
Mykolaiv branch +38 (0512) 50-10-09
Kherson branch +38 (0552) 31-62-21
Kharkov branch +38 (057) 341-59-59
To news list