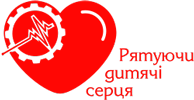 DOCUMENTS

Main

Informational help

DOCUMENTS
For the conclusion of supply contracts with "Unique Trade Co" following documents are required.
For business owners:
Certificate of registration.

Certificate of Tax (VAT, single tax, patent in force in this period).

Copy of passport (pages 1-4 and pages of registration).

A copy of the identification code.

Entrepreneur requisites (legal and actual address, bank details, if available).
For legal persons:
Certificate of registration.

Certificate of the taxpayer.

Enquiry from statistics department.

Documents certifying the signature of the head in agreement.

Copies of the first and last pages of the Charter signed by the founder.

Enterprise requisites