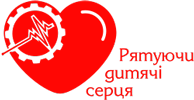 Wholesales Online

Main

Informational help

Wholesales Online
The clients of Unique Trade can buy spare parts online on a special website. For this you need to register as a wholesale customer on the page "Become our client". If you have correctly indicated all the positions, the system will immediately redirect you to the site where you can place orders
---
Online sales on the site are organized very conveniently. The catalog of spare parts makes a search: by the article of a part, by the number and the code of the car, by the name of spare parts and other.
At the personal online catalog, the customer will be able to view different analytic: purchase history, delivery history, return history, established credit limits, deferred payments, balances and more. You can also create a reservation in the product catalog.
The company Unique Trade regularly holds actions from manufacturers of spare parts. On the online sales site, there is a view of the actions analytic. Each participant of the action can look at his balance and the process of achieving the prize.